In my search for interesting multimeters I came across a manufacturer whose multimeters were sold by various distributors under their own brands. Zotek Instruments manufactures Zoyi brand multimeters and clamp meters that are widely branded. Courtesy of Zotek I have several devices for your review.
You can read this post in spanish.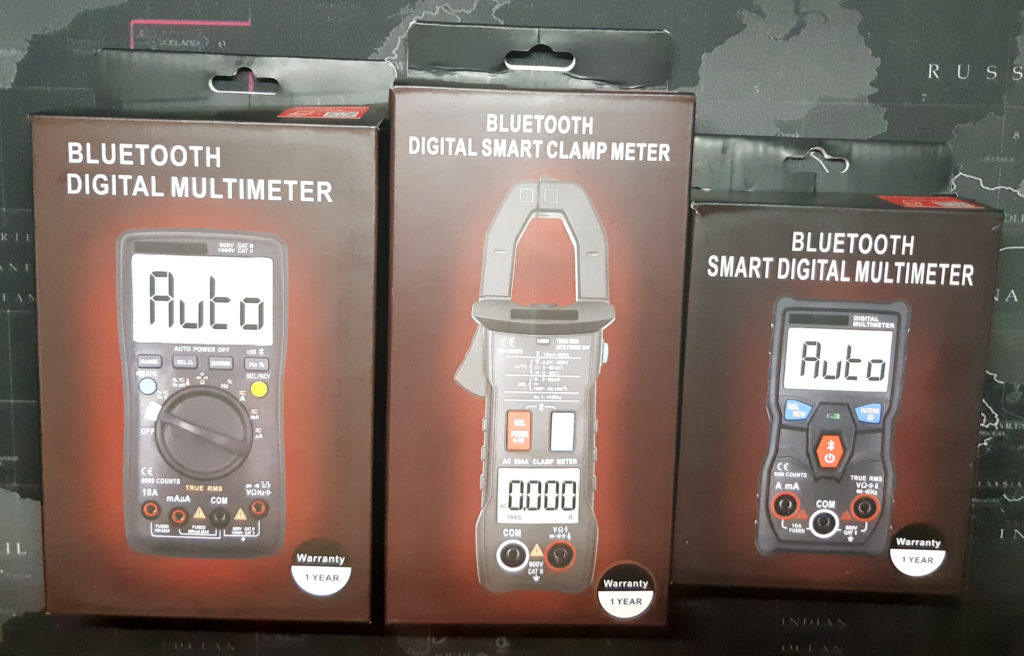 Zotek Instruments
Zotek Instruments is a professional instrument manufacturer based in Shenzhen. Founded in 2015 by Li Hong, who has been in this industry over 30 years, and his son Li Xin.
Among the founder's milestones it is worth mentioning that in 1984 he introduced the first production line of digital multimeters in China with the DT830 and created the NB201 smart multimeter in 2006.
The multimeters to analyze
Among the many multimeters that Zotek manufactures, I was interested in the Zoyi ZT-300AB because it has a bluetooth interface that allows it to interact with a mobile or tablet through an application.
After talking with Zotek they agreed to send me their bluetooth multimeters for analysis. There are a total of four devices:
Without a doubt four very interesting devices. However, due to an error in shipping, the desktop multimeter (ZT-5566S) did not arrive, we will see if I can finally have it. However, we still have three devices to analyze in the coming weeks.
I am grateful to Zotek Instruments for the opportunity to review these interesting multimeters. I thank Tim for his kindness and patience with me.